Bridal Gown Shopping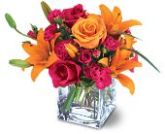 Full service bridal Gown stores
Staffed by trained bridal consultants, a full-service store can be a highly pleasant, stress free one-stop shopping experience. Most stores require some form of customer registration before a fitting room is assigned to you. The information requested during the registration process may be a few basic questions printed on a index card to an entire battery of questions. This registration is meant to identify the specific needs of each customer.
Even small stores will have a large selection of bridal gowns , and since many are authorized dealers of designer bridal gowns, you will have both the shop and the manufacturer's guarantee of satisfaction. The higher end bridal salons also carry an impressive selection of bridesmaids and special occasion dresses, as well as ensembles' for mothers to be. Some also offer a tuxedo rental and men's formal wear.
Keep in mind that different stores have different atmosphere's some are very busy and others are more subdued which may not suit your needs.
Designer Boutique
If you know what you like for example a specific Vera Wang gown you saw in a magazine you can go straight to the store and order that gown. This is the most civilized way to shop for a gown. You will be given one on one attention and allowed to take your time in trying on gowns and making up your mind. If you have only a vague idea of what you want to wear, then a helpful sales person will make several suggestions. You may have to wait several weeks even months, to get an appointment at some of the more exclusive designer boutiques.
Bridal Salons
These are stores that operate in the European tradition of culture salons. Don't be confused by the fact that many full-service bridal stores include the word salon as part of their name. Few true bridal salons exist in this country, though they're usually at least one in each major metropolitan area, taking the term full-service to the highest level, you're salon's consultant will discuss your plans with you and in great detail. Based upon the information you provide, they will help you select a designer best suited to the type of wedding your planning. The consultant may suggest custom changes to the styles available in the salon. In addition to designer dresses custom design services are available to many salons, and some offer bridesmaid's dress styles for your review.
This is not a casual shopping experience. Bridal salons require that you schedule an appointment and advance, which may not work if you're under time constraints. Also these gowns have high price tags, which are not displayed on racks. Instead, the salon consultant will bring bridal gowns to you for consideration.
Wedding Dresses for Less