The Dress Girl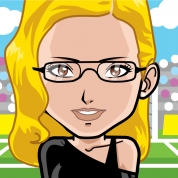 Hi my name is Diane and I am the new dress girl here at the best wedding dress site. Here we are going to have some fun with information on prom dresses, cocktail dresses, evening gowns, pageant dresses along with make up, jewelry and accessories. I will also tell you where to find the best deals and get designer clothes from Designer Consignment shops.
So let's get started
For any average female the empire waistline is one of the best choices for a cocktail or a prom gown to pick out.
The empire dress is when your waistline is right under your bust. This will help hide any unwanted weight in the midsection by focusing the smallest part of your waist.
Now of course if you are a beautiful plus size gal this style will not flatter you.
Now if you are the female who has a smaller frame a sheath gown is the type of gown you would need to take a look at.
The sheath is a prom dress or evening dress that runs straight down to the floor with little or no flair at the bottom of the dress.



1. Prom and cocktail dresses
2. Video Prom Gowns
3. Video Cocktail Dresses
4. Video Cocktail Dresses
4. Video Homecoming Dresses
5. Video Homecoming Dresses