wedding makeup tips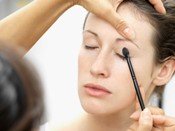 You have finished picking you gown and accessories and now it is time to get some wedding makeup tips. Your Wedding day is an important time in your life. This is the day that you will want to look and feel your best.
The key here is to feel l confidants about your makeup. I have known brides that have ended up crying because they didn't take the time to practice and learn how to apply their makeup. There are so many avenues to learn about good skin care and cosmetics. These wedding makeup tips should give you a good start.
So where do you start. The mall has some really great store with cosmetic counters that will let you try the different shades and colors of makeup. Some cosmetics counter will show you how to even apply the makeup correctly. The best thing about this is that you will end up trying before buying. Please remember these beginning wedding makeup tips.
Lips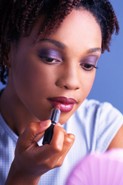 Women with light completion should create a soft look with the peach and beige lipsticks colors with pink undertones.
If you are looking for a dramatic look, choose the rich berry shades and reds with blue undertones.
Now if your skin ranges in the medium or olive skin tone range , try the deep reds with brown undertones or darker pinks with a hint of purple are stunning choices.
Another set of choices are the light browns with warm undertones and dark berry shades also will look good on your skin tone.
The season should be considered when choosing your makeup .Now if your wedding is in the summer a beautiful nutmeg lip gloss looks really great on olive skin tones or a bronzer.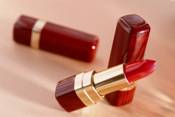 Our beautiful African-American and Caribbean women should try wearing colors with rich dark toffee colors. For the rich dark skin tones try using reds with blue undertones you will look so luscious.
Always test your lip color first. Go to your nearest department store to sample these beautiful colors before buying. Next choose colors that will complement you face and eye makeup.
Foundation
When it come to foundation you will need to match up you skin tone. Sometimes you have to buy at least 2 fountains of the same brand and blend until you have the right shade.
Always get one light shade and one darker shade and then blend .
Brows
Have your brows done by a professional. If you don't know of one ask around like at work or the department store ladies in the cosmetic section.
Your eyebrow can really make or break a beautiful face.
Nails
Now for your nails again the professional is the best choice unless you have a friend who is really good at this. Work on your hands for at least 2 weeks before the wedding.
Soak you cuticles and put a good hand cream on them. You want to keep your hands soft and pretty before the wedding.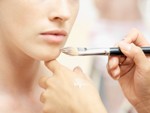 Eyes
For your eyes color pick shades for the season and your dress. If yourdress is white use very natural colors that are soft and pretty. If you have an ivory gown and it is in the winter you can add a very light touch of sparkle. Also if you are not wearing false eye lashes buy really good mascara that is waterproof.
Last try to practice with your foundation, eye and lip color. Make sure everything looks perfect.
Ask family how the colors look on you. If you use some of these tips you will look stunning for your wedding day. Hopefully these wedding makeup tips will prove to be beneficial to you.




Natural Skin Care Tips

Natural Skin Cleansers that you make

Skin Care Recipes #3

Homemade Sugar Scrubs Video

Homemade Salt Scrubs Video