The Wedding Location Tip List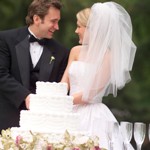 First you will want to see how easy is it to get your future wedding location. Try to avoid diffculities ?
Next look at the access and parking and consider where will most guests be traveling from on the day to the wedding location?
Is the size big enough to accommodate all your guests comfortably?
Can you hold your reception at the same venue?
If not, is there a suitable reception venue nearby?
Some venues will hold ceremonies only if the reception is held there too-check when you book.
Make sure you know how long you are booking for.
Are there hotels and guest houses nearby for you and your guests to stay overnight?