Bridal Gown search part 2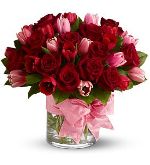 Department Stores
The major department stores have their own bridal gown departments. In these bridal departments you will not be allowed to browse or try on dresses without a scheduled appointment. You'll probably pay full price for your gown here although sometimes you can ask to purchase a dress off the rack or find something on sale if you're short on time and short on money this idea may be the ideal option.
The Warehouses
If you're concerned with costs, you might be inclined to shop at a discount warehouse. Often, these places have the lowest prices, and they offer a large selection of gowns and sometimes, you can find an incredible bargains there. Some offer special discounts if you purchase both your wedding gown in your bridesmaids' dresses.
Bridal Brokers
If you fall in love with a gown you can't a afford. A bridal broker could order the exact dress at a greatly reduced price. Bridal brokers can be risky, since they require a cash payment in full, upfront, and you can't see what you're paying for ahead of time. Because they're not authorized dealers, there's also no guarantee that they can secure the dress. Sometimes they may give you inferior quality of the gown you ask for. Most important, if anything goes wrong, you have no help except perhaps small claims court.
The Fine Print
Virtually all bridal retailers need a 50 percent deposit for custom ordered merchandise. Most deposits are nonrefundable. Always use a credit card when purchasing your gown. This will give you some negotiation power in the event that dispute arises.
The best way to explain what you're looking for in a wedding gown is to show a sales person photos or sketches of styles you like. You should also be completely honest about how much you want to spend. If a salesperson tries to show you something that is not what you want, remind her of your budget. It will save you both a lot of time.