Out of Town Wedding Guests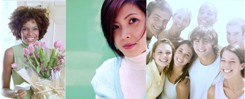 Make it easy and even more affordable for your out of town guests by booking blocks of rooms at a hotel for your wedding guests.
Many hotels offer no-obligation contracts.
The bride is not expected to pay for the accommodations of out of town guests but should enclose printed information about available hotels along with the wedding invitations.
Guests can then call the hotels to make their own reservations.
Most invitations to out of town weddings include a map or other written directions to the wedding site. If they are not included, guests can request them from the bride's or groom's family.
To avoid missing the ceremony, double check the instructions received with the police in that city, or consult a road map.
Entertainment
Family or friends will probably host a welcome cocktail party or dinner for the out of town guests (Often on the same night in which the bride and groom's families and the wedding party will be at their rehearsal dinner).
Another idea for your out of town guests to go to a get acquainted breakfast the day of the wedding, or to a post wedding brunch the day after the wedding.
At a long weekend wedding, there will most likely be many gatherings hosted by friends and family members of the bride and groom. Some couples have a barbeque and pool party or a softball game: bride's team vs. the groom's team.
If an itinerary of all of these outings is not included with the invitation, the wedding hosts should leave a schedule in each guest's hotel room, along with a welcome basket of fruit, candy, cookies, etc.
It is also a thoughtful gesture to leave each guest a list of all other out of town guests staying in the same hotel, as well as the name and phone numbers of friends or relatives who lives in that town and can answer any questions about the planned activities and logistics.